Things I have hanging in our place are either gifts, travel related, or dance related (reminds me of my parents when they used to ballroom a lot!).
Some cool posters things that I've been eyeing but too cheap to buy:
I ❤ LA.  I like how this poster shows the different neighborhoods that make up LA.  You can see it here.
I ❤ cooking.  This is a cute, helpful tool to have in the kitchen, right?  Because sometimes it's just easier to have a cheat sheet right in front of you!  See poster here.
If the spare room had a bed, I'd put this in place of a headboard!  This etsy person has other styles too!
Instead of vertical blinds (yuck to vertical blinds, they're so collegiate looking!), I'd put curtain panels.  I saw this at an open house and thought it was a clever way to shield the sun/outside lookie loos!  You can find them at Ikea.
My other fascination is finding a table runner.  Aren't they pretty?  An easy way to protect your table without getting a full on tablecloth!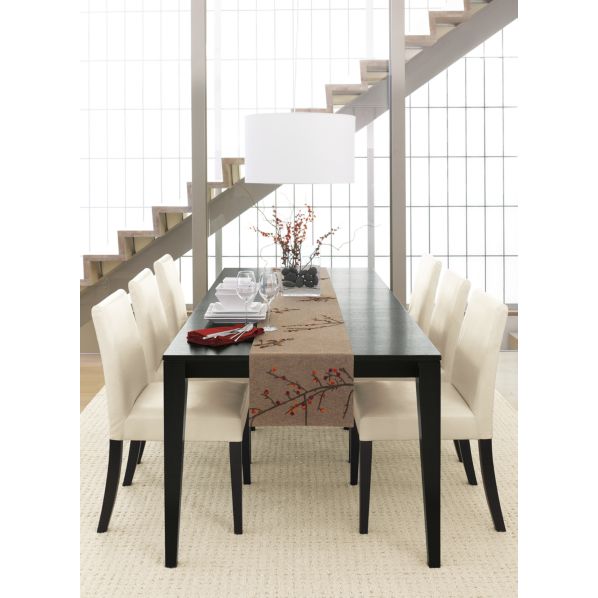 Yeah I have a thing for cherry blossom (or in Vietnam they have "bong mai").   Ok, enough with the household decor! 🙂